10 Best photo editing apps for iOS
With the increasing use of Apple devices, we decided to present you the best photo editing apps for iOS that can help you in making your image quality more better and attractive. But if you are an android user, don't worry, we have another list of amazing photo editing apps for android. With the help of these apps you can make your images more attractive and better in terms of quality and design. We hope that you will like these apps and are always open for the suggestion.
With more than 2 million effects and variety of filters available in the app Pixlr is more than enough to provide you best editing apps in iOS, with the help of pixlr you can edit the image up to any level without affecting its quality and finishing that is one of the most important part for any image editing apps. You can easily download pixlr for ios from here.
Fotor: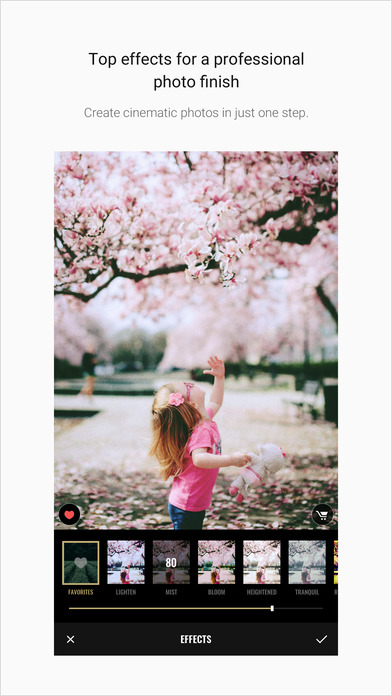 It is another photo editing app that can produce quality results for you. Fotor is available for iOS users and you can easily share, collage,filter images and much more with the help of Fotor online available. In the recent version of Fotor that is 6.3.1 you can use focus feature that is rare in comparison to other photo editing apps. You can download it from here.
Lifecake:
Almost all the apps available in the market are annoying due to adverts, and unnecessary ad popups especially with free apps. We have no choices and we ignore it, but now you can use lifecake for editing your images and can also use it as a gallery without any ad interruptions. You can download lifecake  from here.
Qwik:
With more than 600 filers tons of fonts and customisable designs, Qwik made themselves as best photo editing apps for iOS among all the other apps. Yes Qwik is a free app with these in-built features that can help you in editing your image and other  make it more better as per your requirement. You can easily download qwik from here.
Lensical: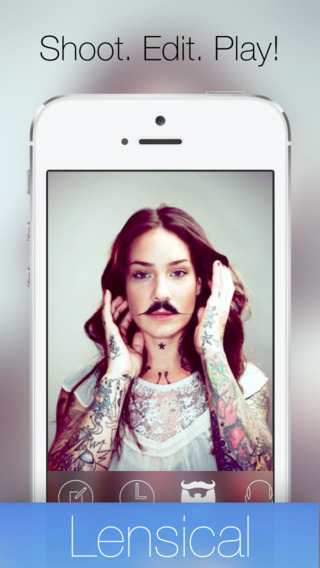 Lensical is another fantastic app that is designed especially for Apple users. It is useful to add face effects, photo filers integrated with one touch camera that can enhance your editing experience much better. You can download Lensical from here.
Sktchy:
Sktchy is an another app dedicated to iOS community solely and compatible with Apple devices only. This photo editing app helps you in designing the images with the help of best combination of filers and features. Sktchy provides you a community and you can choose from a number of photographs uploaded in it. It might be confusing but on the same side it is interesting as well. You can download sktchy from here.
Gelo:
With the variety of filers, photo editing features lie RDB, Effects, and frames Gelo is another app dedicated solely to iOS users. The main key feature that makes it indifferent  from other apps is its gradient feature. Using Gelo must be interesting for you and you can download it from here
Camera 360:
Camera-360 is another fasciating app that contains no ad and best till now with variety of features. It is a free mobile app that can be used with Android and iOS both. The best part about this app is its features like RGB, comparison of before and after versions, and so on. Additionally it does not have any paid promotion or ads while running this app and that make it 1st among all the best photo editing apps for iOS. You can download Camera 360 from here.
Photowonder:
Photowonder is another mobile app with easy to use interface that made it speediest among all the other apps. It contains collage feature, photo editing effects, various filers and much more in it. The app is free of cost and developed especially for iOS users. You can download it from here.
Tadaa:
Tadaa is another mobile phone app that is ideal for all the graphic designers with a lot of filers, image editing options, frames, subtle effects and much more. The app is free to use and dedicated especially to iPhone users. You can download it from here
So now its time to tell which is your favorite photo editing app. Comment down the best photo editing app for iOS according to you.
Source by:-techwithgeeks
Share: